TEAMS Assets Hub stores quality professional development resources that are aligned to various evaluation standards including Charlotte Danielson. Resources are recommended to the evaluator by the TEAMS PD Recommendation Engine during the evaluation process and then assigned to the employee. The employee has the opportunity to collaborate with their evaluators and select the most beneficial content and manage their progress on completing the assigned resources as part of their professional development.
How do I recommend a Resource during an Evaluation?
After scoring the evaluation; Evaluators can select PD resources aligned to specific standards and if needed additional resources can also be assigned that are not specifically correlated in the observation.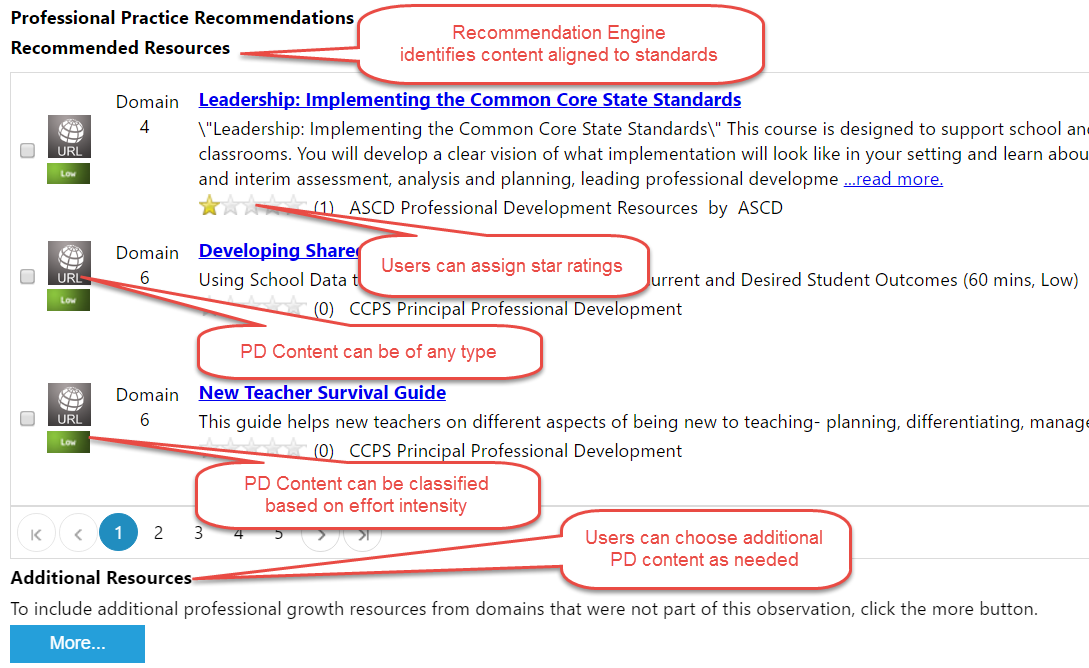 How do I recommend a resource outside a Evaluation (i.e. ad-hoc) ?
Administrators can browse for resources using the search bar located in the systems menu. Use the refinement panel to the left to refine your search and find the video you are looking for. Once a resource is selected click the "Recommend" icon and follow the instructions to recommend a resource to someone in your organization.