Once the administrator's evaluation scores have been fulfilled in TEAMS, they will be able to access the End of Year worksheet using their Administrative Assistant's Dashboard.
Administrative Assistants can access the form by signing into the Evals Hub and clicking on the "Dashboard" main menu item. The right side pane will contain an 'Administrative Assistant Evaluation' button as shown below.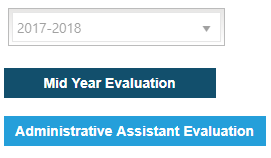 The administrative assistant can click on the Administrative Assistant Evaluation button and their end of year form will open in a new browser tab. Please note that the administrative assistant cannot add their comment to the end of year form if their principal has already commented on the form. The principal will receive an email when the administrative assistant saves their comment, and vice versa.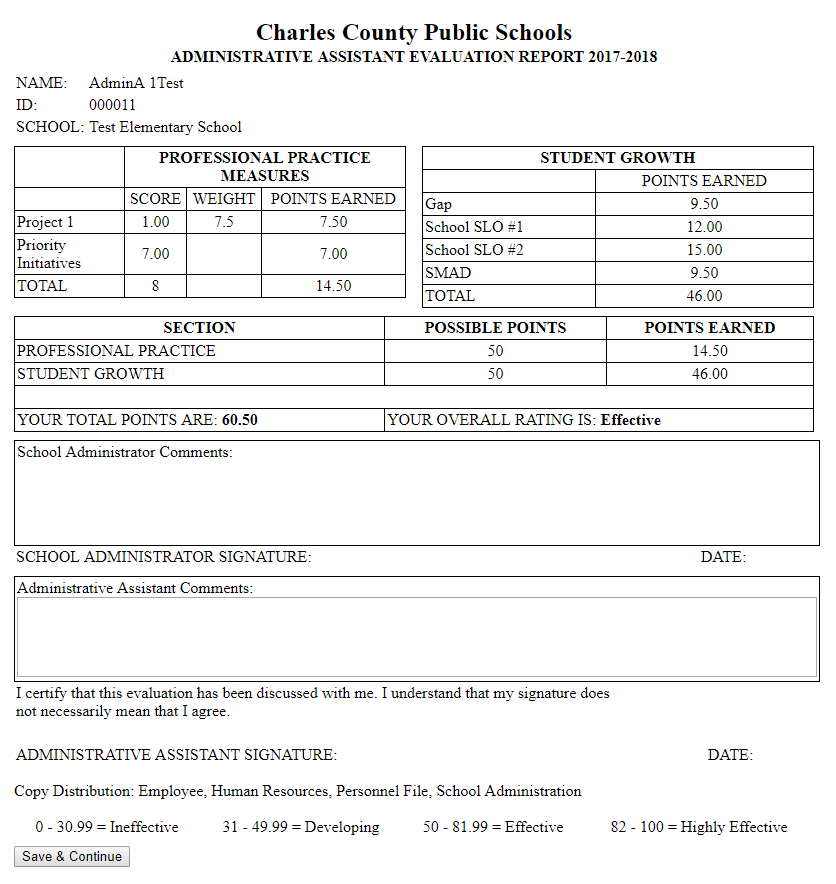 The administrative assistant must scroll down and click 'Save & Submit' (shown above) to submit their comment.