The Overall Ready Status list will give principals an overview of each teacher's current evaluation ready status. The list includes a 'Score Type' column to indicate which score type the teacher is in for the selected year filter. The 'Ready' column will say Yes or No, depending on whether or not the teacher's scores fulfill the required minimum scores based on the teacher's score type.
The principal can access the Overall Ready Status list by going to the School Dashboard and clicking on the block labeled 'Overall Ready Status' in the upper right side of the page. The Overall Ready Status list is shown below in Figure 8. The principal can click on the column headers to sort the list as needed.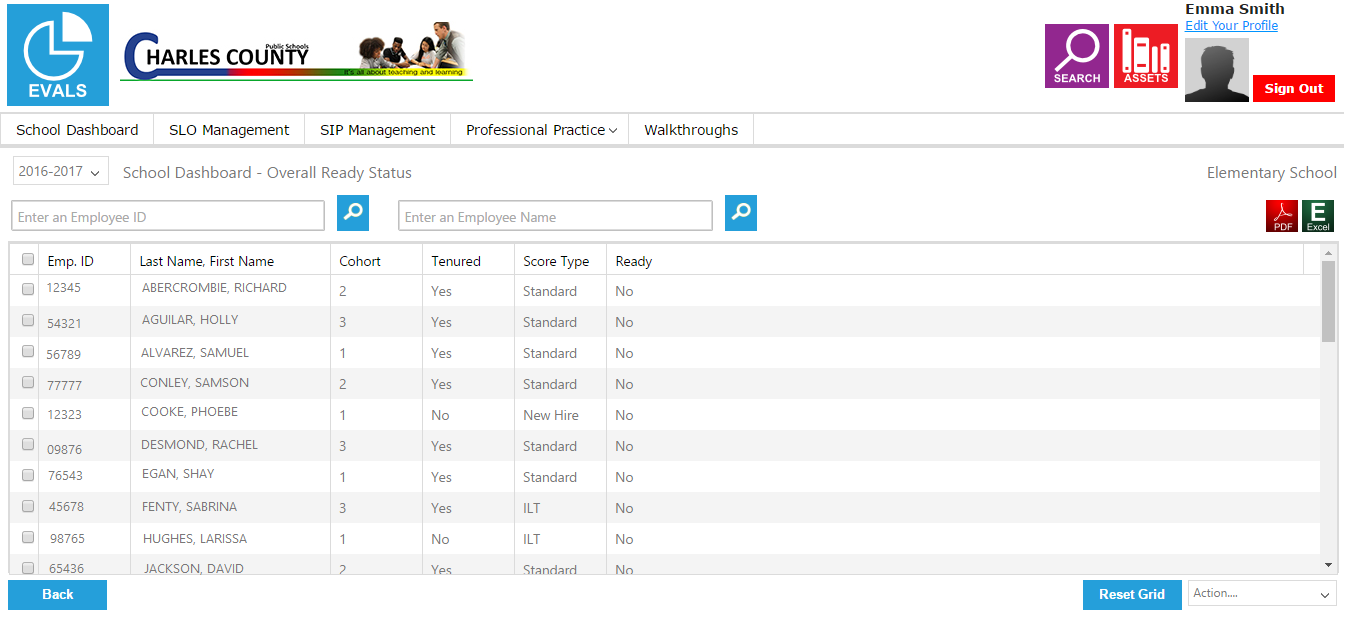 Figure 8
Principals can use the Action menu in the lower right side of the page to make changes to selected records, as well as access End Year and Mid-Year Evaluation Worksheets.